EVENT
2016.04.17 Lowp OPENING EVENT
ものづくりができるガレージやプロ仕様のキッチンを備えたシェアオフィス「Lowp」が東京・市ケ谷に誕生。多彩な工具を使って思いのままにモノづくりをする。大きなキッチンでクッキングイベントを行う。ユニークな入居者とともにシェアオフィスで大胆なビジネスやムーブメントを企てる…Lowpではこれらすべてを"ものづくり"と考えます。アウトプットが持つ意味を、誰よりも知っているあなたに。オープニングイベントでは、オフィス内覧ツアーに加えて、「CRAFTECH」をキーワードとしたワークショップ(Vol.0)をキックオフ予定。 Be creative in the workshop garage or the professional grade kitchen."Lowp" Shared Offices in Ichigaya, Tokyo where you can use a variety of tools to make anything you want. Undertake a bold business plan in the shared offices or host a cooking event in the large kitchen. At Lowp, we believe in "making things" and you know best what you can create. In addition to the shared office preview tours, the opening event will kickoff the "Workshop by Craftech Network" series.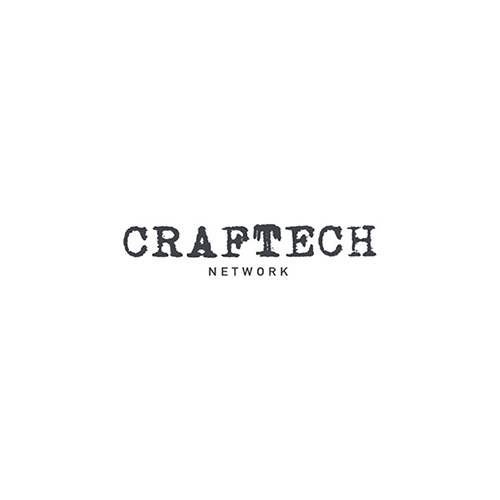 CRAFTECH
NETWORK
WORKSHOP
Vol.0CRAFTECH
NETWORK
WORKSHOP
Vol.0
Lowpの思想である「ものづくり365」。それを具現化するキーワードの1つが「CRAFTECH(クラフテック)」です。クラフテックとはクラフトとテクノロジーの融合のこと。ものづくりと、ロボティクスやIoTなどの先進技術をうまく掛け合わせることで、世の中がもっと楽しくなることを目指します。CRAFTECHのスタートにあたり、私たちLowpとともにその活動をけん引するのが、ジョセフ・テイムさん、ヒラヤマコウスケさん、伏見匡矩さん。毎週金曜の夜にワークショップを開催していく予定です。今回はLowpのオープニングに合わせて、CREFTECHのキックオフとなるワークショップ(Vol.0)をジョセフ・テイムさんが行います。 Lowp's motto is "Manufacturing 365". A keyword that embodies this philosophy is; "Craftech" - the fusion of craft and technology. Our goal is to create a world that is more fun by making things that advance technology, such as robotics and IoT. Craftech, will unite Lowp with the ideas and skills of creators like Joseph Tame, Kosuke Hirayama and Masanori Fushimi. We plan to hold a innovative and enjoyable creative workshops each week on Friday nights. To celebrate the grand opening of Lowp, Workshop Vol. 0 by Craftech Network will be hosted by Joseph Tame.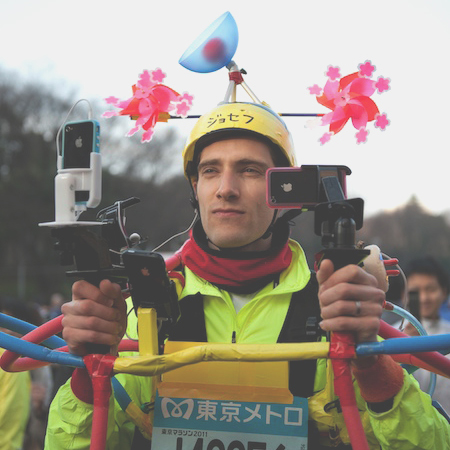 JOSEPH TAME

イギリス出身のデジタルメディア・プロデューサー。ウェアラブルマシンを装着しての東京マラソンの生中継やランニングした軌跡をGoogle Map上に残して絵や文字を描く「ランニング・アート」が注目を集める。

Joseph is a British-born digital media producer who is well know for his live coverage of the Tokyo Marathon by wearing a festive contraption outfitted with streaming video cameras. His "Running Artist" project in which he draws pictures and characters using his running trajectory and Google Maps also attracted global attention.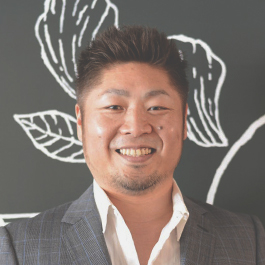 ヒラヤマコウスケ

KOSUKE HIRAYAMA

カリフォルニア州立大学卒業。Yahoo!, Microsoft, Google, テレビ局を経て、現在はイベントマーケティングプラットフォーム「EventRegist」を運営する。

Kosuke is a graduate of California State University He formaly worked in TV and at Yahoo!, Microsoft and Google. Kosuke is the CEO at the event markegitng platform "EventRegist".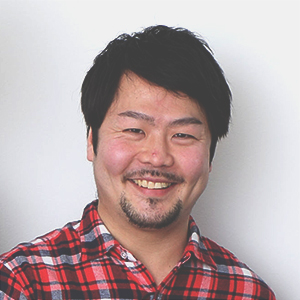 伏見匡矩

MASANORI FUSHIMI

P&Gマーケティングから3社起業を果たしたシリアルアントレプレナー。現在はモノのシェアを推進する「ココロイロ」とスペースのシェアを推進する「エイチ」の2社を経営しながら各社のアドバイザーとして活躍。

Masanori is a serial entrepreneur from P & G marketing who oversaw the development of three strap up companies. Currently he is the manager and advisor for "Kokoroiro" which promotes the concept of sharing things and "eichii" which deals with shared spaces.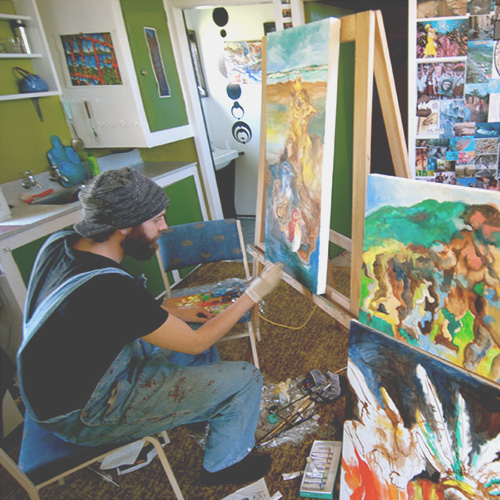 ライブ
ペインティングLIVE
PAINTING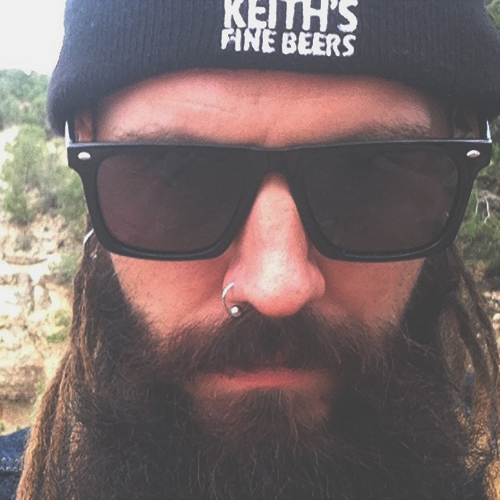 Artist Ponzi

アーティストポンジはN.Y.からきた、東京を拠点とするぺインター、イラストレーター、デザイナー。B1マイクロファクトリーで抽象壁画のライブパフォーマンスを披露。

"Artist Ponzi" is a painter, illustrator and designer from New York now based in Tokyo. He will present a live abstract painting performance in the B1 "Micro Factory".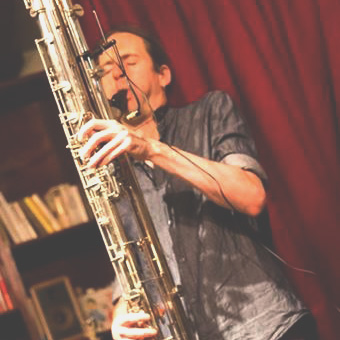 音楽
ライブMUSIC
LIVE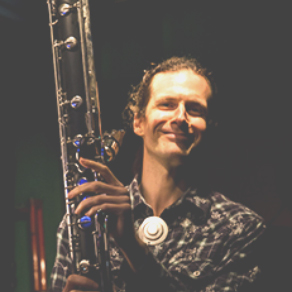 HUW LLOYD

2002年から東京に拠点を置く英国人ジャズミュージシャン、即興パフォーマー、教育者。2011 年以降コントラバス・クラリネットと出会う。

Based in Tokyo since 2002, Huw Lloyd is a British jazz musician, improvisational performer and educator. Huw plays low profile jazz with high impact on his unique Contra Bass Clarinet.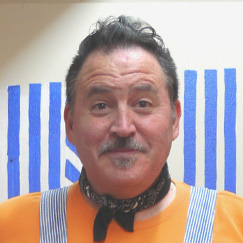 GAETANO "GUY" TOTARO

L.A.からきた、バラエティエンターテイナー・マルチタレント・クリエイティブコンサルタント。CM出演多数。

Originally from Los Angeles, Guy is a Variety Entertainer and "Multi-Talent" who has been featured in many advertising campaigns. He works as a Creative Consultant and is the Social / Creative Director at Lowp. Guy will also have some enjoyable surprises to share at the event.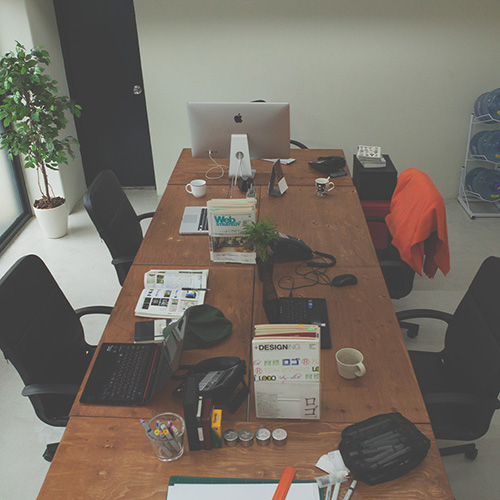 オフィス
内覧ツアーOFFICE
PREVIEW
TOURS
「レジデンスルーム」「レジデンスブース」「コワーキングスペース」3つのスタイルのシェアオフィスや、入居者が利用できるものづくり工房、プロユースのシェアキッチンなど、Lowp全体を確認できます。 There are three styles of shared offices; "Residence Room", "Residence Booth" and "Co-working Space". Shared office residents can also use the other Lowp facilities including; the Micro-Factory and the professional Kitchen. Come and see everything that Lowp has to offer!